Discover new sounds below the deck on Bristol's Grain Barge…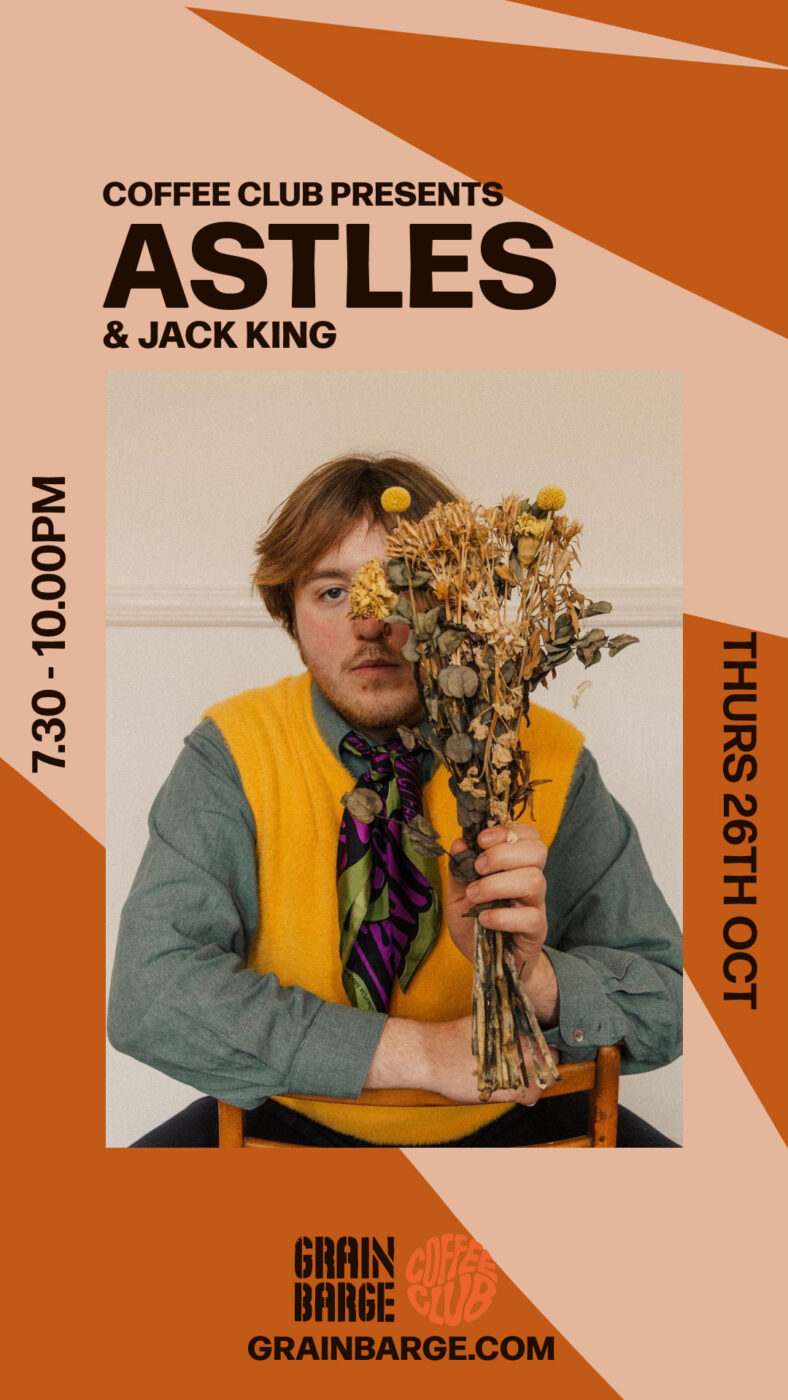 ASTLES (9-9.45pm)
Astles music colours misty melancholy in pastel seaside shades. This should come as no surprise given that Daniel Astles grew up between the sleepy seaside town of Southport and the independent state of Liverpool. His songwriting is a homage to the heartfelt, a tender celebration of flesh and blood, whispered into your ear by a voice as warm as milky tea.
Both Daniel's songwriting and his bands performances have piqued the interest of the NME ("gorgeous, lilting indie"), Clash Magazine ("he's building a world inside his music – and it sounds gorgeous") and – absolutely no biggie – Sir Paul McCartney (you'll have to ask Daniel for the full story).
For Fans of: Andy Shauf, Matt Maltese, Billie Marten, Father John Misty, Bill Ryder-Jones, and Tobias Jesso Jr.
DOGSBODY (8.15-8.45pm)
JACK KING (7.30-8.00pm)
Influenced by the songs of Jeffrey Lee Pierce, Townes Van Zandt, and Leonard Cohen amongst others, Jack King is a musician writing & performing through means of catharsis.