Discover new sounds below the deck on Bristol's Grain Barge…
IRIS LYRE (Formerly CHARLIE & JAKE)
"Iris Lyre are an Indie Electronica // Alt Pop // Indie Jazz duo from Bristol creating soulful alt-pop tracks from an innovative and groove-laden live-loop setup.
2023 will see Iris Lyre releasing their debut concept EP, Internal Weather System. Their most personal release to date, these tracks combine to become a defiant statement about thriving in the face of daunting circumstances and prioritising your own health. Weaving heartfelt lyricism and soulful vocals with uplifting hooks, lush piano arrangement and soundscapes of found sounds."
with support from LARS
"LARS is an up and coming singer songwriter from NZ who is about to blast the world with his powerful songs from the heart! Buckle up and get ready to be taken on a roller-coaster with LARS as we soar to higher heights of happiness, love, adventure and everything in-between."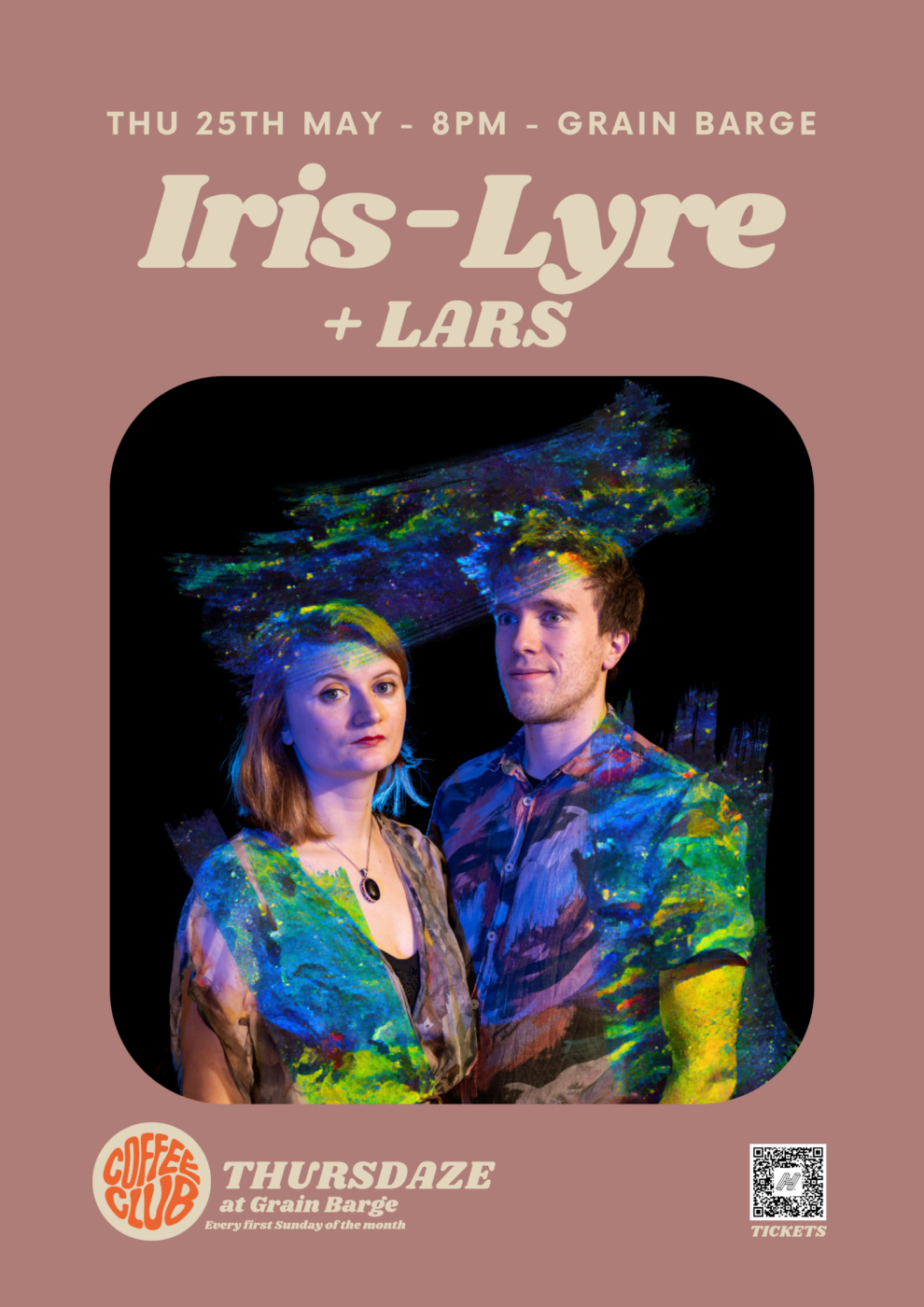 ………………………………………………………………….
'THURSDAZE' is a monthly gig night hosted by Coffee Club celebrating local talent and bringing together Bristol's music lovers. Climb aboard, get cosy under the twinkly lights and discover new sounds with us. Every last Thursday of the month AND every first Sunday for 'SUNDAZE'.
………………………………………………………………….